Welcome, Karibu...
Funguni Palace Hotel provides quality, affordabe services with uttermost friendly customer experience.
All these at the heart of Cultural Zanzibar
Whether you are a traveler, tourist or vacationer your experience with us
will be a unique one.
Malindi Area & Funguni Street
+ 255 242 233525
info@fungunipalace.com
fungunipalace@yahoo.com
When in Zanzibar, the spice island…
And,
Seeking for a city center place where you can stay and rest.
You are in the right place!
Our hotel is a family run business for generations. That should certainly tell you to some degree about who we are, where we have come from in providing a welcoming, warmth and friendly hospitality services that our customers recognizes us for.
Or,
Do you want to enjoy the coolest beach with white powdery sands, turquoise waters and shady palm trees at a comfortable and yet budget friendly shore beach resort?
Check our hotel Ifa Beach Resort
Make your reservation with us today.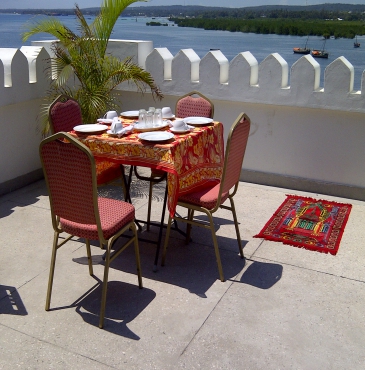 Services
Included in price
Our Guests Say:
Great value for money, is not a 5 star or so, but for the price is perfect. The owner is very nice, rooms include wifi, tv, aircon. With basic breakfast at the rooftop Paulina Valdes